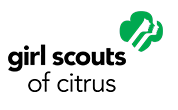 Jumpstart your cookie season with
Cookie University!
Learn early business skills and proven strategies that boost cookie sales by the faculty and students of the College of Business at Embry-Riddle Aeronautical University.
As a business owner, Daisies, Brownies, and Juniors will learn how to launch their own cookie enterprise while earning badges. Discover how to set goals, learn successful selling and marketing strategies to achieve your goals, customer service techniques, money management, and how to assess your product line.
Cadettes, Seniors and Ambassadors will gain invaluable knowledge and skills that they can use along with their past years of experiences to help them on the path of planning their future careers.
Browse the contents of Girl Scout Cookie University: